Apple recently announced a new service called Business Connect to help businesses keep their information up-to-date on Apple Maps. With the prevalence of Mac and iOS devices on the market there's a good chance your customers are using the native maps app when looking up directions to your business, and this new service provides a much more extensive profile for your business than the previous listings powered by Yelp.
The new business profiles feature a logo and cover image, short description, categories, hours and even a photo gallery to showcase your products and services.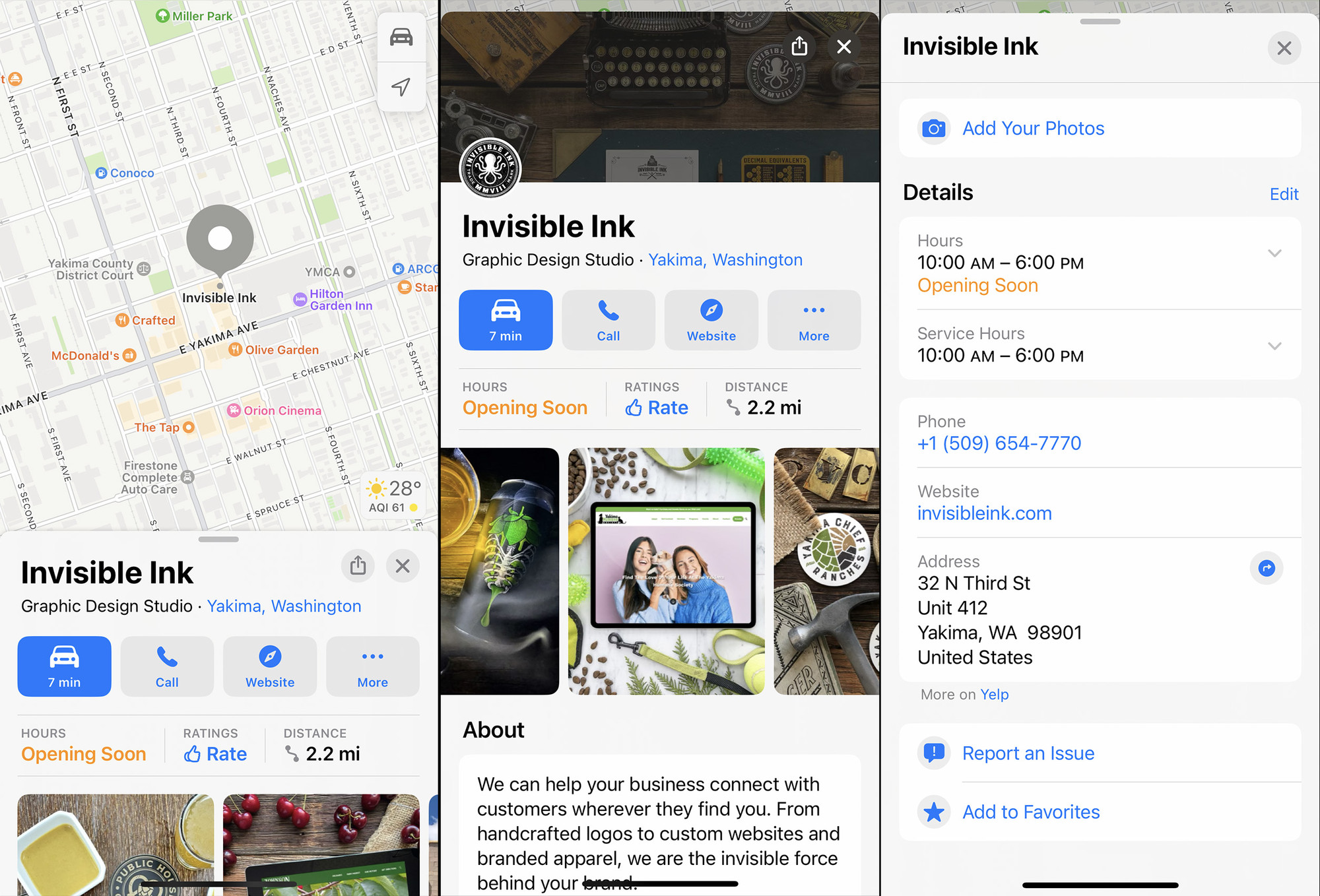 Be sure to claim and update your listing today to help your business stand out in local search.
To get started visit businessconnect.apple.com
Posted January 20, 2023