To check your domain email address from Yahoo! mail, follow the step-by-step instructions to add a POP account within your existing Yahoo! account.
Step 1
Log in to your Yahoo! mail account and click the Settings icon in the upper right corner of the screen.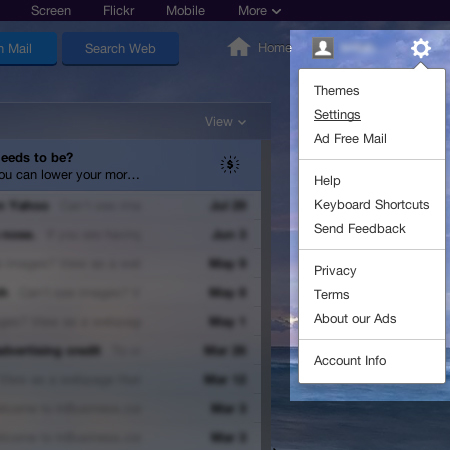 Step 2
Select the Accounts tab on the left, and click the Add button next to "Send and receive email from other email services"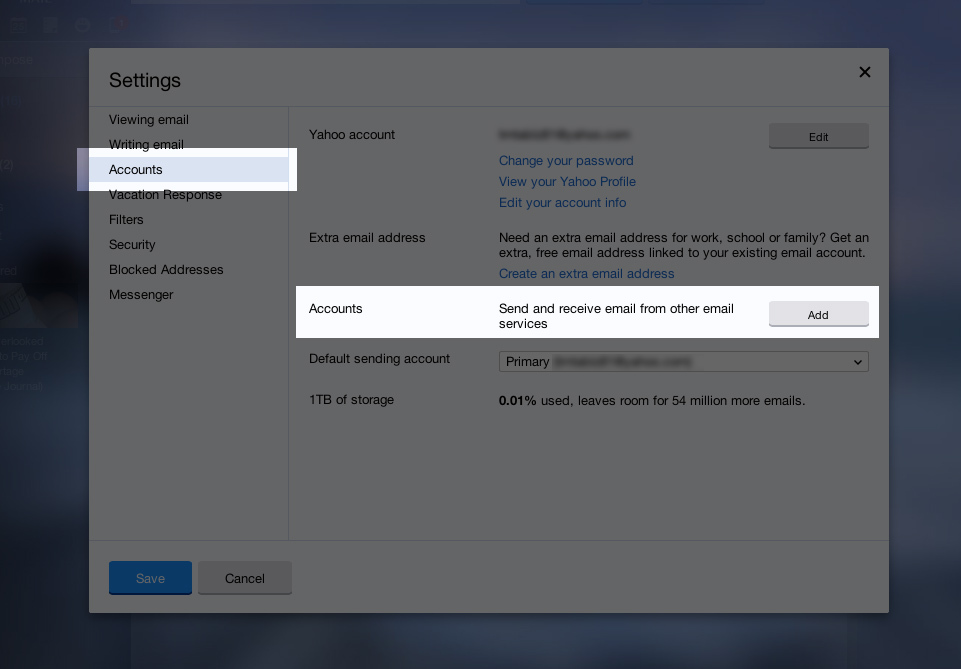 Step 3
Enter your login information for the 3rd party email account (i.e. you@yourdomain.com). Be sure to check the box labeled "Set up to Receive emails" to provide all information needed to set up your account. IMPORTANT: Un-check the box next to "Use SSL" under the POP server settings, and change the POP server port number to 110 (see screen shot below).
Click Save to complete the setup process.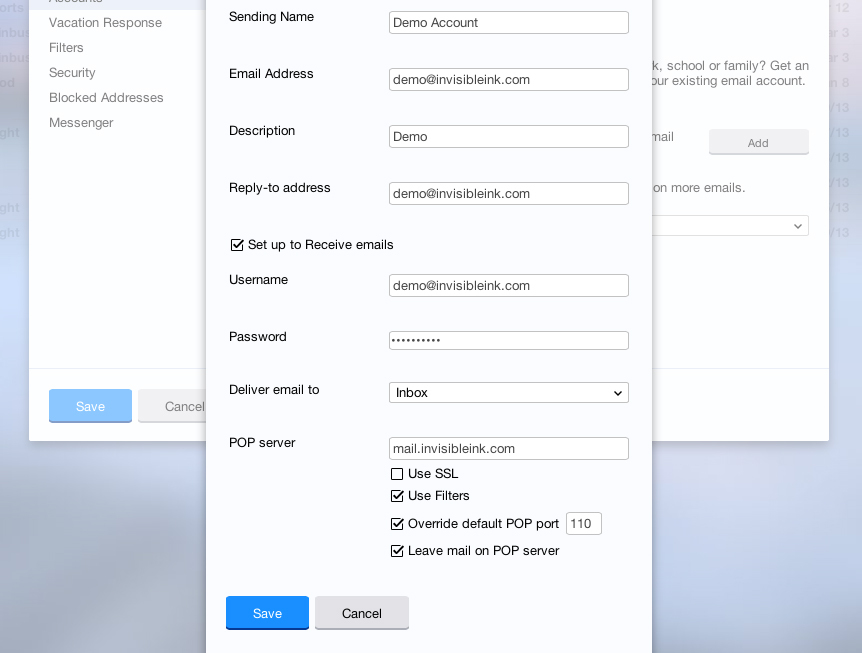 Step 4
An email will be sent to your 3rd party email account to verify the new account. Follow the instructions to confirm your new POP account.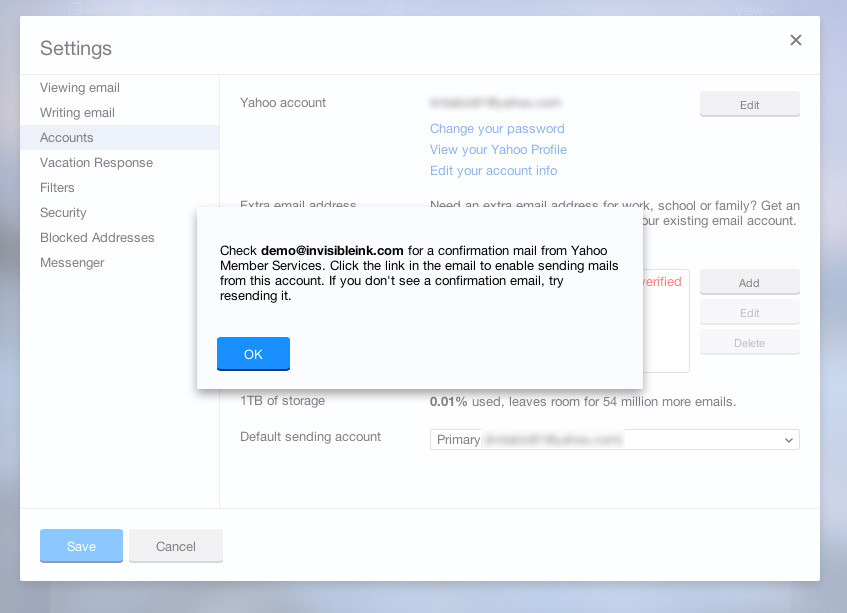 Posted September 25, 2014